Automatic water sampler
Liquistation CSF48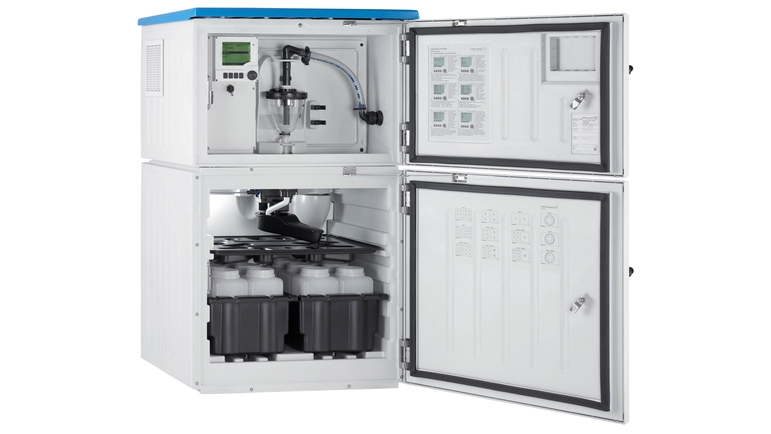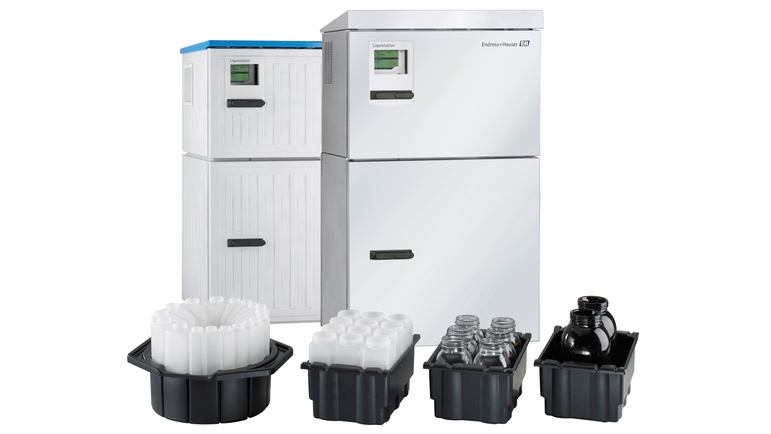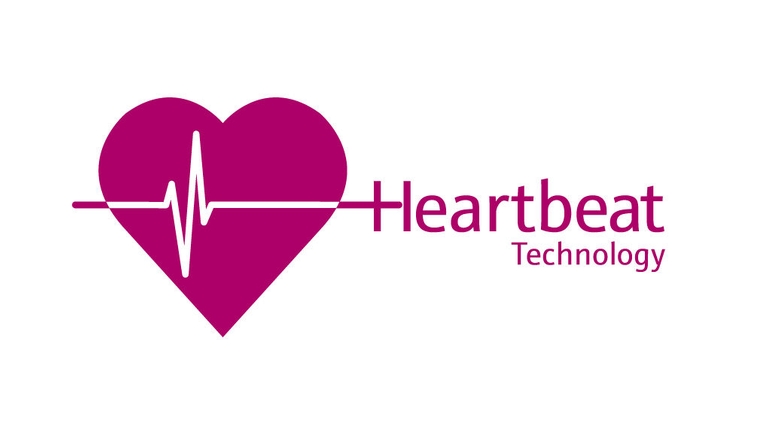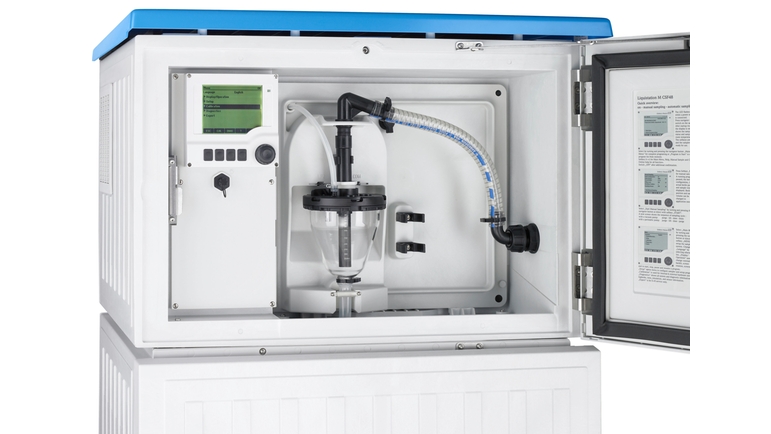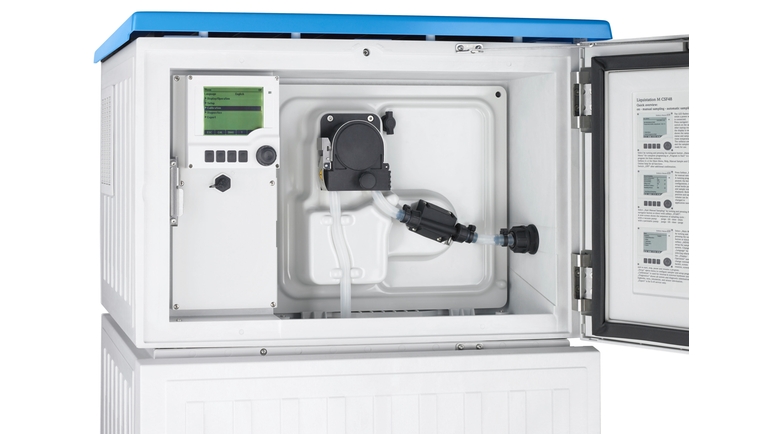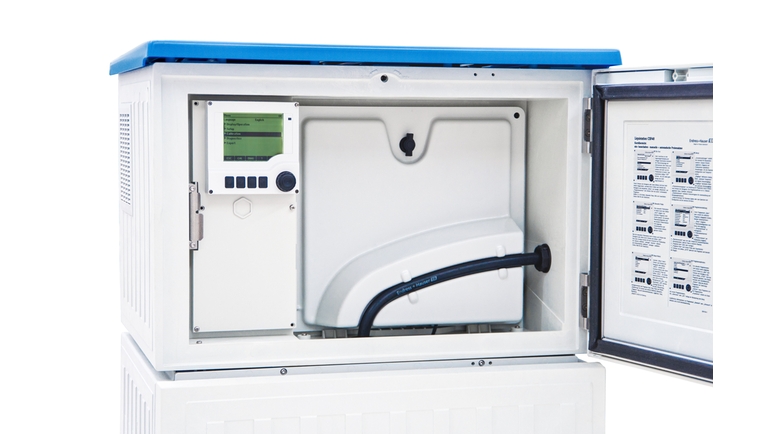 Fully automatic sampling in water, wastewater and industrial applications
Sampling made safe and easy. The Liquistation CSF48 automatic water sampler complies with worldwide water regulation, features a fail-safe cooling system and vandalism-proof housing guaranteeing outstanding safety for your samples. Easy, menu-guided sample programming and tool-free maintenance save you time in your everyday tasks. Liquistation can be upgraded to a complete measuring station for modern environmental monitoring at any time giving you the flexibility to address future demands.
Snabbval
Välj från de föreslagna alternativen
Individuell konfigurering
Fortsätt välja från alla tillgängliga alternativ
Fördelar

Automatic water sampling in full compliance with all relevant national and international standards such as ISO 5667

100% adaptable to any monitoring task from time- or flow-controlled sampling to event-controlled sampling

By connecting up to four...
Applikationsområde

Liquistation CSF48 is suitable for the following applications:

Municipal and industrial wastewater treatment plants:
- Self monitoring
- Process monitoring
- Monitoring of indirect dischargers
- Monitoring of sewage system

Authorities and water...
Dokumentation / manualer / programvara
Tillbehör / reservdelar
Kit CSF48: maintenance vacuum acryl 1yr.

Kit CSF48: maintenance vacuum glass 1 yr

Kit CSF48: maintenance large vacuum 6m

Kit CSF48: maintenance large vacuum 8m

Kit CSF48: maintenance large peristaltic

Kit CSF48: Maintenance kit compressor

Spare parts for all sampler-systems

Kit CSF48: air cond. unit comp. coated

Kit CSF48 air cond. unit: bellow

Kit module extention backplane

CM444/CM448/CSF48

Kit CSF48: datacable base module - FMSY1

Kit CSF48: Power supply 90-230 V AC

Kit CSF48: basic module SYS

Kit: basic module BASE-L

power supply 24V AC/DC, 2x 0/4..20mA Out 2x digital sensor, alarm relay CM442/CSF48

Kit base module BASE-E

2x 0/4..20 mA out, alarm relay 2x digital sensor, with connection cable CM444/CM448

Kit CSF48: adapter cable BASE-E module

Kit: display cable

CM442/CM444/CM448/CSF48

Kit CSF48: rechargeable battery pack

Kit CSF48: Interface module CM44

Kit CSF48: Rotary tap drive

Kit CSF48: Downpipe to rotary tap

Kit CSF48: axis rotary tap complete

Kit CSF48: upper door basic (PS)

Kit CSF48: upper door advanced

Kit CSF48: upper door AISI 304x

Kit CSF48: upper door AISI 316x

Kit CSF48: upper door basic w. window

Kit CSF48: upper door advanced w. window

Kit CSF48: upper door AISI 304x w. wind.

Kit CSF48: upper door AISI 316x w. wind.

Kit CSF48: lower door basic (PS)

Kit CSF48: lower door advanced

Kit CSF48: lower door AISI 304x

Kit CSF48: lower door AISI 316x

Kit CSF48: set of gaskets for doors

Kit CSF48: upper rear panel basic (PS)

Kit CSF48: upper rear panel advanced

Kit CSF48: upper rear panel AISI 304x

Kit CSF48: upper rear panel AISI 316x

Kit CSF48: lower rear panel basic (PS)

Kit CSF48: lower rear panel advanced

Kit CSF48: lower rear panel AISI 304x

Kit CSF48: lower rear panel AISI 316x

Kit CSF48: filter mat 10 pcs

Kit CSF48: set of ventilation grid (2x)

Kit CSF48: retrofit filter housing ss

Kit CSF48: filterset housing ss

Kit CSF48: gasket set electronic housing

Kit CSF48: housing for modules

Kit CSF48: closing panel cable entry

Kit CSF48: flow armature, sample

Sampling from transfer pipes. Material PVC, inlet 3/4", outlet 1 1/4", sample flow rate: 1000 l/h (4.5 GPM) up to 1500 l/h (6.6 GPM)

Spare parts for vacuum sampler-systems

Kit CSF48: Airmanager complete

Kit CSF48 Dosing unit: set of gaskets

Kit CSF48 Dosing tubing, qty 2

Kit CSF48 Dosing tubing, qty 25

Kit CSF48 Membrane pump complete 6m

Kit CSF48 Membrane pump complete 8m

Kit CSF48 Airmanager: tubing set

Kit CSF48 Airmanager: hose clamp set

Kit CSF48: Flange dosing unit conductive

Kit CSF48: Flange dosing unit capacitive

Kit CSF48: Glass dosing chamber

Kit CSF48: Acryl dosing chamber

Kit CSF48: dosing tube 350ml with o-ring

Kit CSF48 Dosing tube: intake pipe

Kit CSF48: suction hose internal cpl.

Kit CSF48 suction hose: fastening clip

Kit CSF48: sample feed 13 mm

Kit CSF48: angle piece 110° 3 pcs

Kit CSF48: air filter for Membrane pump

Kit CSF48: 2 Diaphragm without tool

Kit CSF48: diaphragm hose clamp+cap+tool

Kit CSF48: Diaphragm hose clamp w. tool

Kit CSF48: 3 contact spring + cable

Kit CSF48: capacitive sensor

Kit CSF48: cable set capacitive sensor

Carrier plates vacuum system

Kit CSF48: carrier plate vac. acryl con.

Kit CSF48: carrier plate vac. acryl cap.

Kit CSF48: carrier plate with heating

Kit CSF48: retrofit kit cond.-capacitive

Spare parts for peristaltic sampler-systems

Kit CSF48 Hose pump: pump head

Kit CSF48 peristaltic: set of gaskets

KIT CSF48 peristaltic tubing qty. 2

KIT CSF48 peristaltic tubing qty. 25

Kit CSF48 pressure sensor: fasten. clips

Kit CSF48 Hose pump: pumphousing

Kit CSF48 Hose pump: housing reed

Kit CSF48 Hose pump: pump motor

Kit Pressure sensor peristaltic

Kit CSF48 peristaltic: connection hose

Kit CSF48: sample feed 10 mm

Kit CSF48: carrier plate peristaltic cpl

Kit CSF48: carrier plate perist. w. reed

Retrofit peristaltic system

Spare parts for inline sampler systems

Kit CSF48 Inline: Mounting Plate Inline

Kit CSF48 Inline: hose feed through

Kit CSF48 Inline: suction hose 5m, EPDM

Kit CSF48 Inline: Relay DIN-Rail 24V 5A

Accessories for stationary sampler-systems

Bottle trays / distribution plates / bottles

Bottle tray + 6x1.8 liter glass + cap

Bottle tray + 6x 3 litre PE + cap

Bottle tray + 2x 3,8 liter glass + cap

Bottle tray + 12x 2 litre square

PE + cap

Bottle tray + 12x 1 litre glass + cap

Bottle tray + 12x 1 litre PE + cap

Bottle tray 12x1L / 6x3L / 6x1.8L

Bottle tray + 12x 2 litre PE

wedge shaped + cap

Bottle tray + 24x 1 litre PE

wedge shaped + cap

Bottle tray 12x 1 + 6x 2 litre PE

wedge shaped + cap

Distribution plate for 2x 6 bottles

Distribution plate for 2x 12 bottles

Distribution plate 24 bottles, 2 liter

Distribution plate for 1-2 + 6 bottles

Distribution plate for 1-2 + 12 bottles

Distribution plate for 6 + 12 bottles

Location insert for bottle tray

used with wedge shaped bottles

Location insert for 4x 5 liter bottles

Schott bottles Duran GLS80

1 litre bottle PE + cap, qantity 24

1 litre bottle glass + cap, qantity 24

1,8 litre bottle glass + cap, qantity 6

3 litre bottle PE + cap, quantity 12

13 litre bottle PE + cap, quantity 1

25 litre bottle PE + cap, quantity 1

30 litre bottle PE + cap, quantity 1

60 litre bottle PE + cap, quantity 1

1 l wedge shaped bottle PE + cap, 24 pcs

2 l wedge shaped bottle PE + cap, 12 pcs

Suction lines and strainers

Suction line 10mm (3/8") ID, pvc

reinforced braided, length 10m (32ft) + strainer V4A, 316(x)

Suction line 10mm (3/8") ID, EPDM

length 10m (32ft)+ strainer V4A, 316(x)

Suction line 13mm (1/2") ID, pvc

reinforced spiral wire, length 10m (32ft)+strainer V4A, 316 (x)

Suction line 13mm (1/2") ID, EPDM

length 10m (32ft) + strainer V4A, 316(x)

Suction line 16mm (5/8") ID, pvc

reinforced spiral wire, length 10m (32ft) + strainer V4A, 316(x)

Suction line 16mm (5/8") ID, EPDM

length 10m (ft) + strainer V4A, 316(x)

Suction line 19mm (3/4") ID, pvc

reinforcedspiral wire, length 10m (32ft) + strainer V4A, 316(x)

Suction line 19mm (3/4") ID, EPDM

length 10m (32ft) + strainer V4A, 316(x)

Kit 10m suction line pvc, 10mm (3/8") ID

reinforded braided, without strainer

Kit 10m suction line pvc, 13mm (1/2") ID

reinforded braided, without strainer

Kit 10m suction line pvc, 16mm (5/8") ID

reinforded braided, without strainer

Kit 10m suction line pvc, 19mm (3/4") ID

reinforded braided, without strainer

Kit 10m suction line EPDM 10mm (3/8") ID

without strainer

Kit 10m suction line EPDM 13mm (1/2") ID

without strainer

Kit 10m suction line EPDM 16mm (5/8") ID

without strainer

Kit 10m suction line EPDM 19mm (3/4") ID

without strainer

Kit CSF48 Strainer V4A/316(x) 10mm(3/8")

quantity 1

Kit CSF48 Strainer V4A/316(x) 13mm(1/2")

quantity 1

Kit CSF48 Strainer V4A/316(x) 16mm(5/8")

quantity 1

Kit CSF48 Strainer V4A/316(x) 19mm(3/4")

quantity 1

SD-Card, 1GB, Industrial Flash Drive

.

SD-Card with Firmware, 1GB

Industrial Flash Drive, Liquiline firmware for 4-wire platform CM442 / CM444 / CM448 / CSF48

Electronic modules Liquiline platform

Kit : module AOR

2x Relay, 2x 0/4..20mA Out CM442 / CM444 / CM448 / CSF48 CM442R / CM444R / CM448R

Kit: module 2R

2x Relay CM442 / CM444 / CM448 / CSF48 CM442R / CM444R / CM448R

Kit: module 4R

4x Relay CM442 / CM444 / CM448 / CSF48

Kit: module 2AO

2x 0/4..20mA Out CM442 / CM444 / CM448 / CSF48 CM442R / CM444R / CM448R

Kit: module 4AO

4x 0/4..20mA Out CM442 / CM444 / CM448 / CSF48 CM442R / CM444R / CM448R

Kit: module 2DS

2x digital sensor CM442 / CM444 / CM448 / CSF48 CM442R / CM444R / CM448R

Kit: module ETH

(+Webserver) extendable via upgrade code to Modbus TCP or EtherNet/IP CM442/CM444/CM448/CSF48 CM442R/CM444R/CM448R

Kit: module 2AI

2x 0/4..20mA In CM442 / CM444 / CM448 / CSF48 CM442R / CM444R / CM448R

Kit: module DIO

2x digital in, 2x digital out CM442 / CM444 / CM448 / CSF48 CM442R / CM444R / CM448R

Kit: 1x set of terminals basic module

CM442/CM444/CM448/CSF48/CSP44

Kit: 1x set of terminals module AOR

CM442/CM444/CM448/CSF48

Kit: 1x set of terminals module 4R

CM442/CM444/CM448/CSF48

Kit: 1x set of terminals module 4AO

CM442/CM444/CM448/CSF48

Kit: 1x set of terminals module 2xAI,485

CM442/CM444/CM448/CSF48

Kit: 1x set of terminals module DIO

Upgrade digital communication

Upgrade code: HART

digital communication (provide serial number of device) CM442 / CM444 / CM448 / CSF48 CM442R / CM444R / CM448R

Upgrade code: Profibus DP f. module 485

Enter this code to change active fieldbus protocol to Profibus DP (provide serial number of device) CM442 / CM444 / CM448 / CSF48 CM442R / CM444R / CM448R

Upgrade code: Modbus RS 485 f.module 485

Enter this code to change active fieldbus protocol to Modbus RS485 (provide serial number of device) CM442 / CM444 / CM448 / CSF48 CM442R / CM444R / CM448R

Upgrade code: Modbus TCP f.module 485

Enter this code to change active fieldbus protocol to Modbus TCP (provide serial number of device) CM442 / CM444 / CM448 / CSF48 CM442R / CM444R / CM448R

Upgradecode: 2 digital sensor inputs

(provide serial number of device) CM442 / CSF48

Upgrade code: Profibus DP f. module 485

Enter this code to change active fieldbus protocol to Profibus DP (provide serial number of device) CM442 / CM444 / CM448 / CSF48 CM442R / CM444R / CM448R

Upgrade code: EtherNet/IP f.module 485

Enter this code to change active fieldbus protocol to EtherNet/IP (provide serial number of device) CM442/CM444/CM448/CSF48 CM442R/CM444R/CM448R

Upgrade code: Modbus TCP f.module ETH

Enter this code to change active fieldbus protocol to Modbus TCP (provide serial number of device) CM442/CM444/CM448/CSF48 CM442R/CM444R/CM448R

Upgrade code: EtherNet/IP for module ETH

Enter this code to change active fieldbus protocol to EtherNet/IP (provide serial number of device) CM442/CM444/CM448/CSF48 CM442R/CM444R/CM448R

Upgrade Kit: Modul 485 + Profibus DP

(+Webserver) CM442/CM444/CM448/CSF48 CM442R/CM444R/CM448R

Upgrade Kit: Modul 485 + Modbus RS485

(+Webserver) CM442/CM444/CM448/CSF48 CM442R/CM444R/CM448R

Upgrade Kit: Modul ETH + Modbus TCP

(+Webserver) CM442/CM444/CM448/CSF48 CM442R/CM444R/CM448R

Upgrade Kit: Modul ETH + EtherNet/IP

(+Webserver) CM442/CM444/CM448/CSF48 CM442R/CM444R/CM448R

Kit: module 485

(+Webserver) Extendable via upgrade code to Profibus DP or Modbus RS485 or Modbus TCP or EtherNet/IP CM442/CM444/CM448/CSF48 CM442R/CM444R/CM448R

Retrofit kit 1x digital sensor (HW+SW)

Memosens-Protocol + 2x output 0/4-20mA

Retrofit kit 2x digital sensor (HW+SW)

Memosens-Protocol + 2x output 0/4-20mA

Retrofit kit 1x to 2x digital sensor

Memosens-Protocol + 2x output 0/4-20mA

Upgrade code: 2x 0/4..20mA Output

for module BASE-E (provide serial number of device) CM444 / CM448 / CM444R / CM448R

Upgradecode Heartbeat Verifi.+Monitoring

(provide serial number of device) CM442/CM444/CM448/CSF48/CA80 CM442R/CM444R/CM448R

Retrofit kit distribution assembly CSF48

CSF34, CSF33 (arm, drive)

Retrofit kit stand, V2A; 304(x)

Retrofit kit stand, V4A; 316(x)

Retrofit kit flow through armature 304(x

w/o stand; with stand cover

Retrofit kit flow through armature 316(x

w/o stand; with stand cover

Kit CSF48: door stop (2x)

Retrofit kit mounting stand 250mm

304(x)

Retrofit kit temperature sensor PT1000

Kit CSF48: 2 x relay + set of cables

Kit: external CDI jack complete

Retrofit for CDI-interface connection, with ready-made cable ends. CM42 / CM442 / CM444 / CM448 / CSF48