Easytemp TMR31
Compact thermometer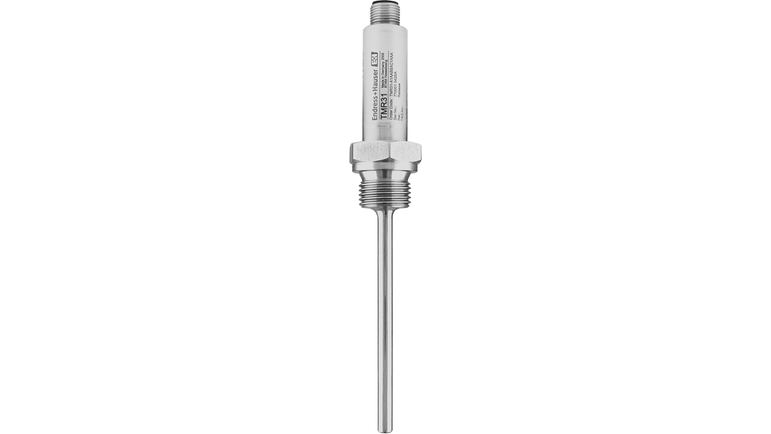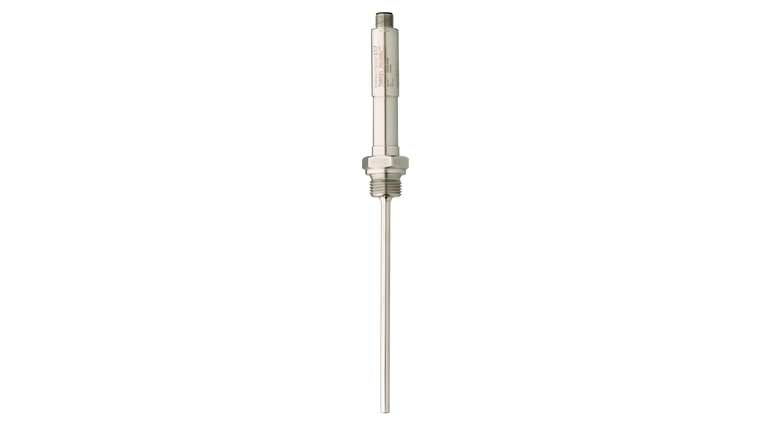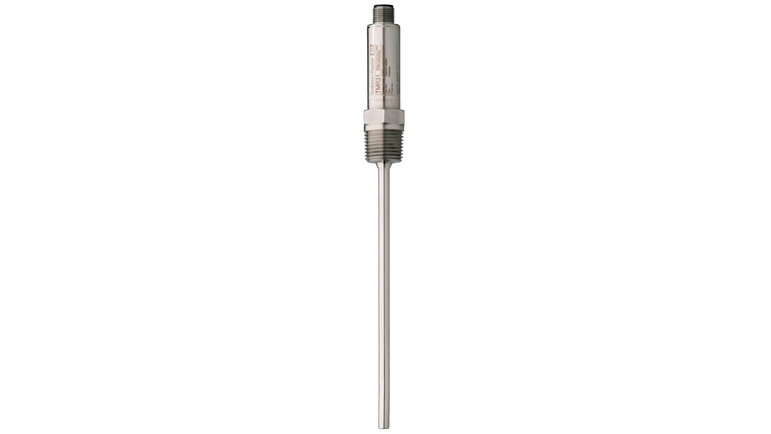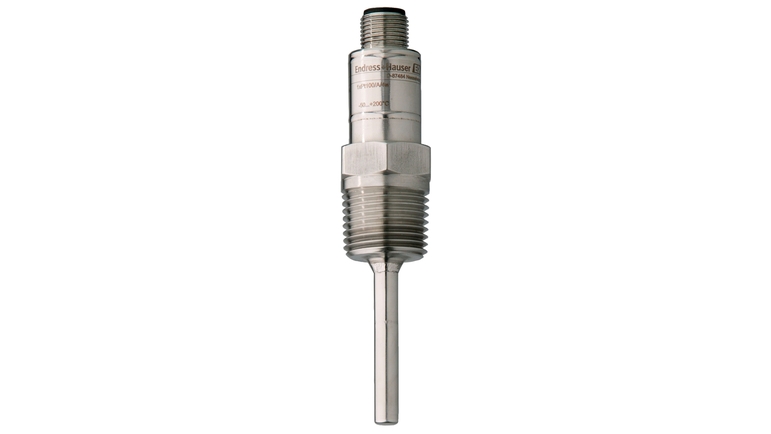 Compact, fast and precise for the measurement of process temperatures in common industries
With cost efficiency, optimal use of space, reliable operation, easy installation and commissioning the TMR31 fulfills the requirements of modern process measurement technology. Vibration-proof integrated thin-film sensors guarantee highest operational safety at the fastest response times.
Snabbval
Välj från de föreslagna alternativen
Individuell konfigurering
Fortsätt välja från alla tillgängliga alternativ
Fördelar

Small, compact design made entirely of stainless steel

Extremely short response times

Highly accurate even with short insertion lengths

4-wire, Pt100 or PC-programmable transmitter with 4 to 20 mA output

Configuration and visualization with ReadWin® 2000 PC...
Applikationsområde

The Easytemp TMR31 compact thermometers are used to measure temperatures from -50 °C to +150 °C (-58 °F to +302 °F), or up to +200 °C (+392 °F) with neck. The most common installation locations are tanks and pipes. TMR31 with process connections for...
Dokumentation / manualer / programvara
Tillbehör / reservdelar
The unit is not repairable

Gasket DIN7603 A CU 21x26x1.5

TAG print/configuration 2 x 18 char

Adapter Upgrade TXU10

4 pin plug to M12.

Collar welding boss d6 PEEK + screw

moveable with sealing taper, washer + pressure screw G1/2, material of wetted parts: 316L, PEEK, max. Prozessdruck: 10 bar (145 psi)

Collar welding boss d6 PEEK w/o screw

moveable with sealing taper + washer, material of wetted parts: 316L, PEEK, max. process pressure: 10 bar (145 psi)

Screw G1/2" + Sealing cone PEEK

Cable M12x1 l=5m

5m cable 4x 0.34 mm2, molded PVC angled connector, M12x1 connector screw Cu Sn/Ni, IP67.

M12 elbow plug ready for cable, IP67,PG7

Cordset 4p D18 IP69K

PVC cable, 4 x 0.34 mm2 (22 AWG) with M12x1 coupling nut from stainless steel; straight female connector type; screw plug; length 5 m (16.4 ft); IP69K.

Configuration kit TXU10-

for PC-programmable devices. set-up programme+interface cable for PC with USB-Port.

Compression Fitting TA50

Screw in.

Accessories Datamanager RXU10