Nivotester FTR525
Process transmitter for FQR57/FDR57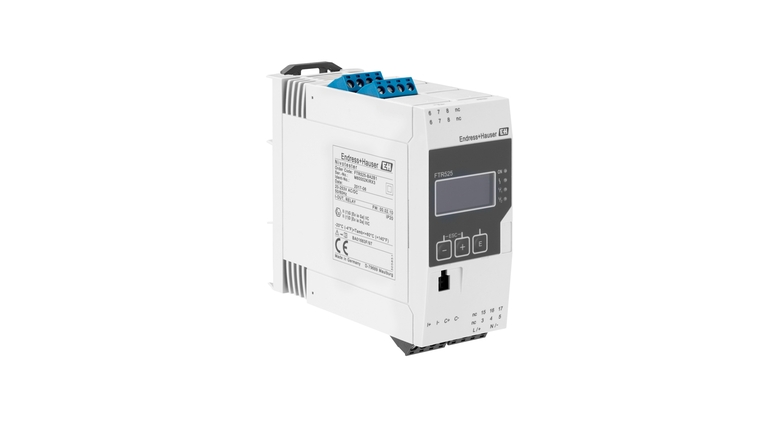 Process transmitter with control unit for Soliwave FQR57/FDR57
The process transmitter Nivotester FTR525 is used in conjunction with the microwave barrier Soliwave FQR57/FDR57 for detection of point levels and bulk flow (flow / no flow, trend). The microwave barrier is also suitable for detecting and counting objects, detection of deposits as well as monitoring of filling processes and material transfer points. It can be installed in containers, conduits, hoppers, filling stations, shafts, filters or on free fall shafts.
Snabbval
Välj från de föreslagna alternativen
Individuell konfigurering
Fortsätt välja från alla tillgängliga alternativ
Fördelar

Simple und comfortable menu-guided operation via display and keys

Different adjustment functions (automatic or manual) with clear graphic representation of the set detection range and the current signal strength

Up to 5 different channels can be set for...
Applikationsområde

Non-contact (wear- and maintenance-free) limit detection (min/max) and flow monitoring (flow/no flow, trend) for bulk solids.

Detecting, counting and positioning of objects

Detection and analysis of deposits and contamination in filters

Monitoring of...
Dokumentation / manualer / programvara