Radiometric
Level and density
Source Container FQG66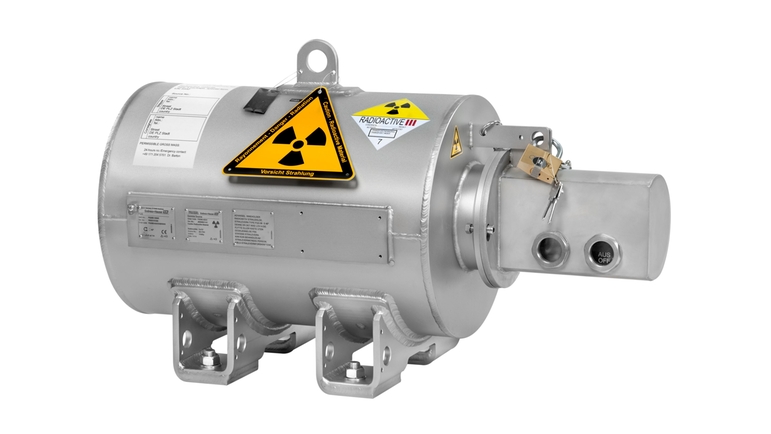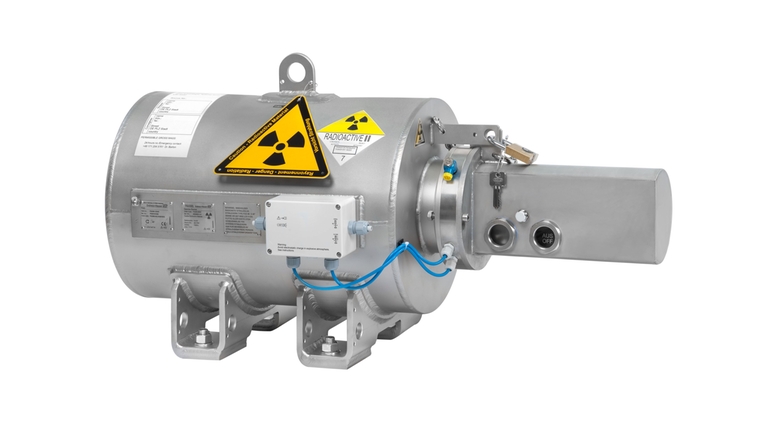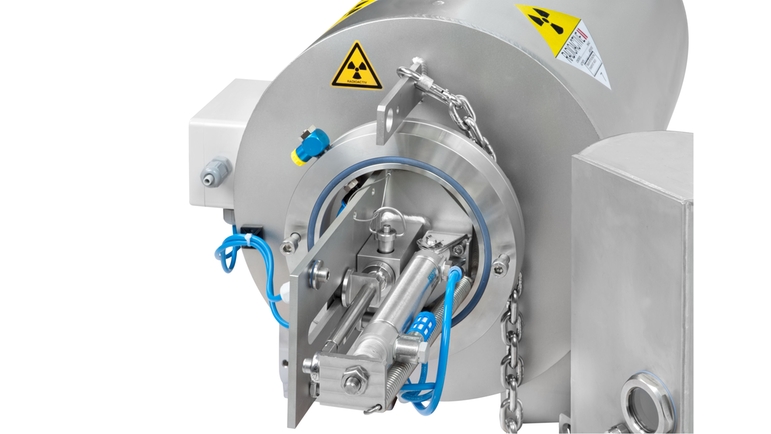 Radiation source container with sliding source support rod for manual or pneumatic on/off switching
The FQG66 source container is designed to hold the radioactive source with highest activities during radiometric point level detection, continuous level and density measurement. The radiation is emitted almost unattenuated in one direction only, and is damped in all other directions. This guarantees highest safety for the personnel and a reliable measurement.
Snabbval
Välj från de föreslagna alternativen
Individuell konfigurering
Fortsätt välja från alla tillgängliga alternativ
Fördelar

High safety level thanks to highest safety classification for the source supplied
(DIN 25426/ISO 2919, typically classification C66646) and simple and easy source replacement

Extremely high shielding ensures that no control areas are generally required...
Applikationsområde

Encloses the radioactive source used for radiometric point level detection, level and density measurement. Operating with very high sensitivity rod scintillation detectors, provide lowest possible radiation loads in the surrounding.

Tillbehör / reservdelar
Nr

21

Order code

71301286

O-ring cap FQG66, FVMQ

O-ring 138.0x6.0 FVMQ. Usage: FQG66.

Nr

52

Order code

71301296

Slide bearing set FQG66

Consists of: bearing bush, thrust washer. Usage: FQG66.

Nr

53

Order code

71341171

Ball locking bolt FQG66, VA

Consisting of: Bolt, fixing wire with sleeve. Usage: FQG66.

Nr

24

Order code

71301299

Sight glass FQG66, seal

Material: 1.4305. Window: glas. Flat seal: FVMQ. Usage: hood FQG66.

Nr

22

Order code

71301302

Padlock FQG6x

With key, simultaneous locking. Usage: FQG61/FQG62/FQG66.

Nr

23

Order code

71301303

Ventilation screw FQG66, VA, 1piece

Consists of: ventilation screw 304. Pressure compensation filter. O-ring VMQ, protection lid. Usage: hood FQG66.

Nr

33

Order code

71099277

Proximity switch FQG61/FQG62/FQG66

Usage: FQG61/FQG62/FQG66. Two pieces per instrument are required.

Warning sign: Symbol "Radioactive !"

Corrosion resistant steel, 304.