UV absorption sensor
OUSAF44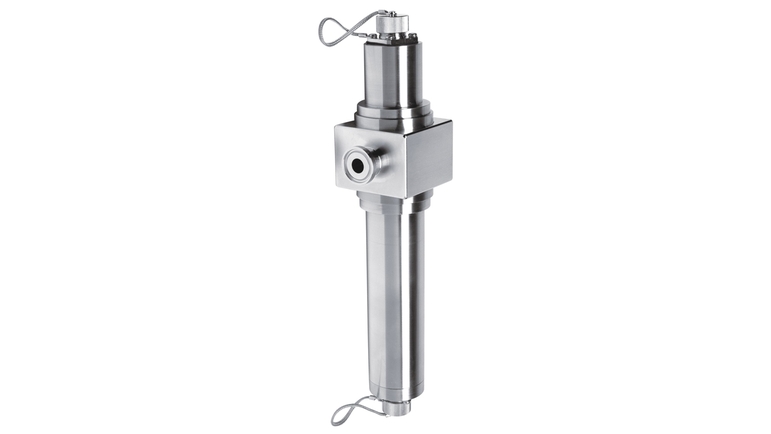 Sensor for inline product quantification
The OUSAF44 UV sensor monitors the concentration of your product in process liquids. Its outstanding filter performance ensures highest linearity and full consistency with lab results. This provides you with fast and reliable process information and increases the yield of your product. You also benefit from EasycalTM – the patented system for easy, liquid-free online calibration traceable to NIST. OUSAF44 is approved for hazardous areas (ATEX, FM) and suitable for hygienic processes (CIP/SIP).
Snabbval
Välj från de föreslagna alternativen
Individuell konfigurering
Fortsätt välja från alla tillgängliga alternativ
Fördelar

Fast and reliable monitoring of product concentration for better process control and simplified quality control

Precise measured values with full consistency to laboratory results

Patented EasycalTM system option for easy, liquid-free online calibration...
Applikationsområde

The OUSAF44 sensor measures the UV absorption for:

Measurement of protein concentrations

Chromatography control

Permeate and retentate monitoring

Concentration measurement of organic compounds

Aromatics detection

Filter monitoring

With its international...
Dokumentation / manualer / programvara
Tillbehör / reservdelar
For further repair or spare part inquiries

please contact your local

E+H Sales- and serviceorganisation

KIT OUSAF4x Lamp 280/295/302/313/365nm

KIT OUSAF44 Reference Rod

KIT OUSAF44 EasyCal Retrofit 254 nm

KIT OUSAF44 EasyCal Retrofit 280 nm

KIT OUSAF44 EasyCal Retrofit 313 nm

KIT OUSAF44 EasyCal Retrofit 365 nm

KIT OUSAF44 EasyCal Retrofit 302 nm

KIT OUSAF44 EasyCal Retrofit 295 nm

KIT OUSxFxx Connector Dust Cover