Turbidity assembly
Flowfit CUA252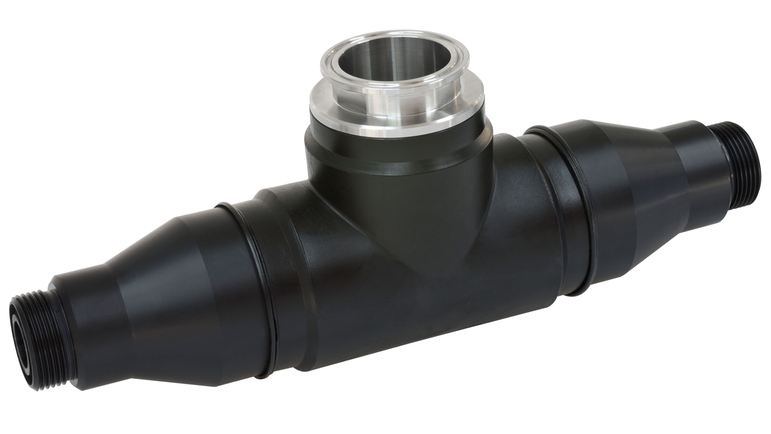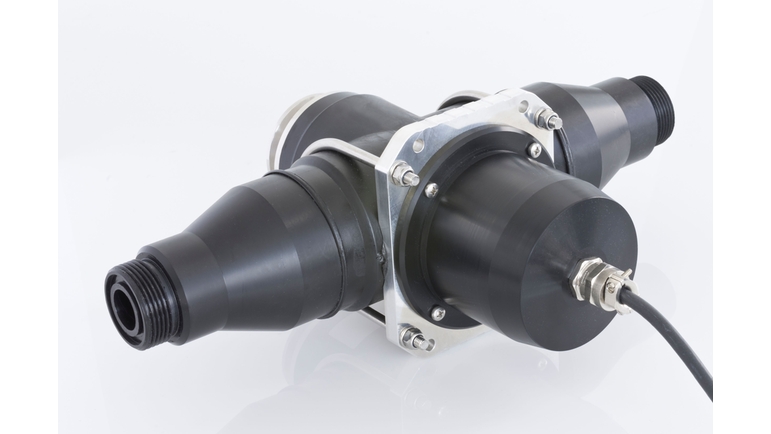 Polyethylene (PE) flow assembly for drinking water, process water and utilities
Flowfit CUA252 is a turbidity flow assembly for all drinking and process water applications. Its extremely low backscattering enables reliable values even in the lowest measuring range – for precise information about your process. The ruggedized PE material withstands high pressure and temperature and is fully suitable for drinking water. Thus, you preserve each drop of water in the process. Its easy to use Clamp connection and automatic venting speed up sensor installation and commissioning.
En överblick över specifikationer

Process temperature

Process pressure
Snabbval
Välj från de föreslagna alternativen
Individuell konfigurering
Fortsätt välja från alla tillgängliga alternativ
Fördelar

Precise information about your process: Extremely low backscattering allows reliable measuring values even at the lowest turbidity.

Flexible mounting: Quick screwing into the process pipeline or in a bypass installation with a wide range of pipe...
Applikationsområde

Flowfit CUA252 is a flow assembly for use with the Turbimax CUS52D sensor in:

Drinking and process water:
- All measuring points from inlet to outlet of water plants
- Abstraction and raw water control
- All measuring points in distribution networks
-...
Dokumentation / manualer / programvara
Tillbehör / reservdelar
Kit CUA252: 2x Set of O-Rings EPDM

Kit CUS52D: 2x Sealing Clamp DN50 FDA

For CUS50D, CUS52D, CUA252 and CUA262

wall mounting set, CUA252

adapter female thread Rp 3/4

adapter female thread NPT 3/4, PE

adapter welding tap D25, PE

adapter hose connection, D25, PE

adapter hose connection, D12, PE

adapter flange ANSI 2 inch

blind cover 2 inch

For CUS50D, CUS52D, CUA252 and CUA262

Kit CUS52D air bubble trap