Multiparameter handheld
Liquiline To Go CYM290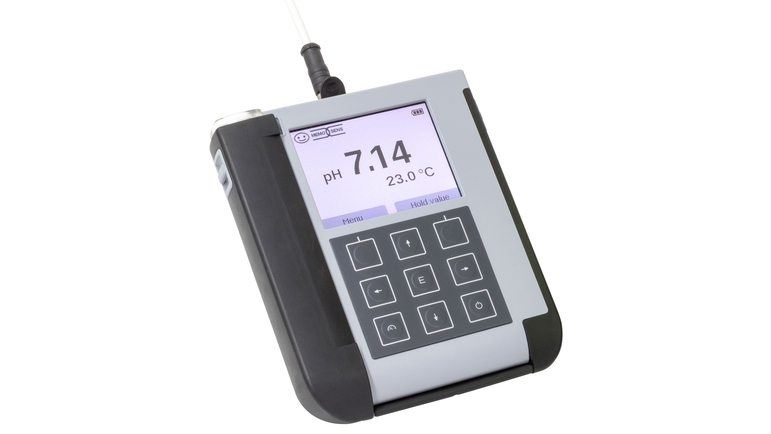 Portable device for pH/ORP, conductivity, oxygen and temperature measurement in all industries
With Liquiline To Go CYM290 you get the information you need, where you need it. The robust multiparameter handheld enables you to control any measuring point in your plant with the identical Memosens sensors that you use in your process. This guarantees full data consistency between your measurements with results you can trust: reliable measuring values that allow you to quickly take any remedial actions necessary to keep your process running under optimal conditions.

Snabbval
Välj från de föreslagna alternativen
Individuell konfigurering
Fortsätt välja från alla tillgängliga alternativ
Fördelar

Make the right decisions for your process: the handheld's reliable measurements with 100% signal integrity help you to take the appropriate action at the right moment.

Trust your grab sample values: using the same technology for process and grab sample...
Applikationsområde

Liquiline To Go CYM290 is a multiparameter handheld for the measurement of:

pH/ORP

Conductivity / conductivity trace

Oxygen / oxygen trace

Temperature

It suits all industries and their utilities allowing the reliable control of
Dokumentation / manualer / programvara
Tillbehör / reservdelar
Kit CYM29x: Adapter sleeve

Kit CYM29x: carry case Ex + non Ex

Memosens Lab Cable CYK20

Memosens cable lab- and portable applications for Memosens plug-in head sensors. Connection for ex- and non hazardous sensors. Memobase Plus lab tool No connection to field transmitters ::Thin and flexible ::Optimum for lab application