Analog conductivity sensor
Condumax CLS19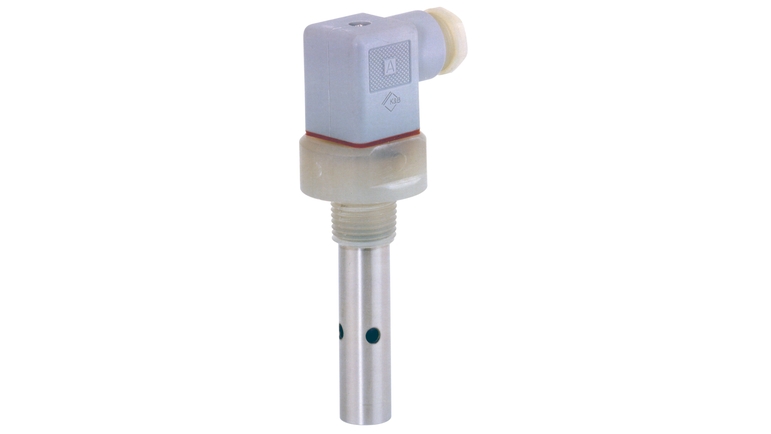 Conductive conductivity sensor for simple standard applications in pure and ultrapure water
Condumax CLS19 measures conductivity in the low measuring ranges. It performs reliably and accurately in a wide range of applications. Designed for low maintenance and a long operating life, the sensor offers you best value for money.
Snabbval
Välj från de föreslagna alternativen
Individuell konfigurering
Fortsätt välja från alla tillgängliga alternativ
Fördelar

Reliable and accurate measuring values at low conductivities

Best price-performance ratio

Easy installation with threaded connection

Robust design for high durability

Different cell constants provide a wide measuring range
Applikationsområde

Condumax CLS19 measures conductivity in pure and ultrapure water applications for the monitoring and control of:

Ion exchangers

Reverse osmosis

Cooling water

Distillation

Chip cleaning
Dokumentation / manualer / programvara
Tillbehör / reservdelar
Cond.cable 3m straight plug CLS19/21

Alte Material-Nummer: 117234

No spare parts available.