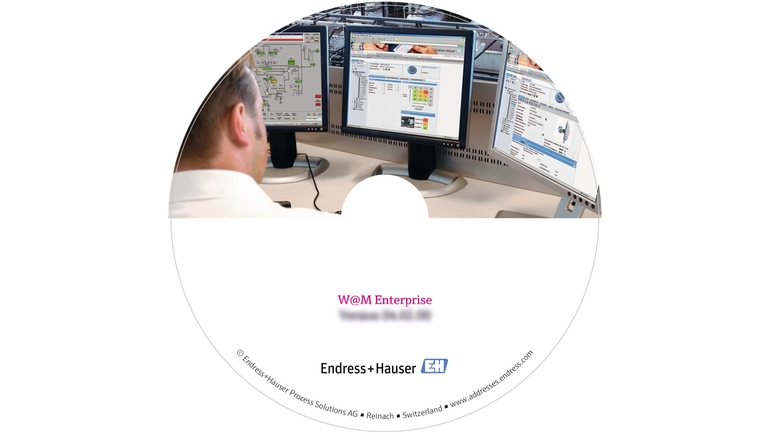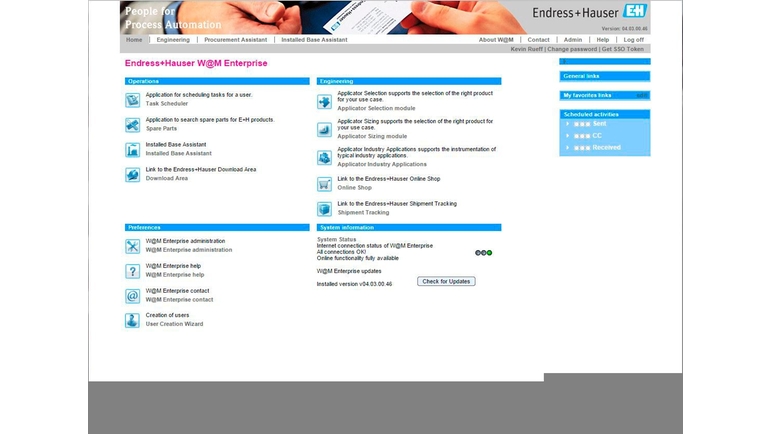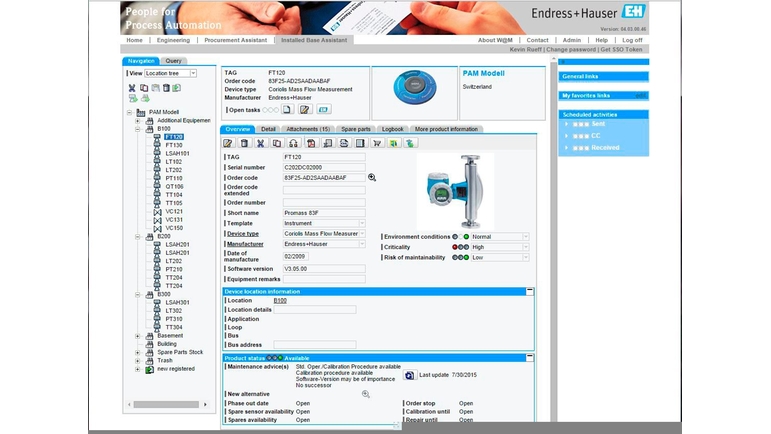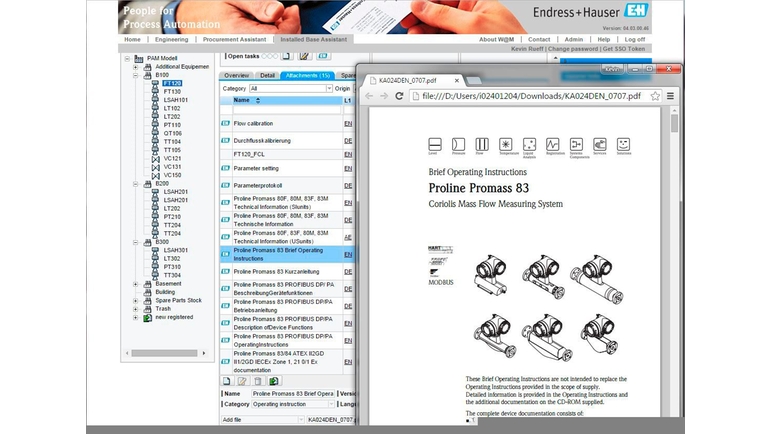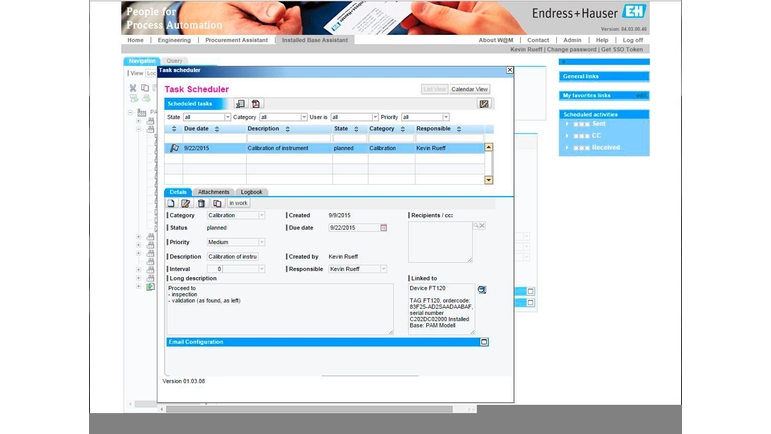 Effective management of your installed base throughout your asset's life cycle
W@M Enterprise is Endress+Hauser's software for asset information management. Connected with W@M Portal, it allows for real-time data monitoring of your process, permitting proactive maintenance of your devices. You get fast access to critical information, such as spare parts, product availability and reports. Quick access to the right information speeds up your processes, such as repair or replacement on an instrument or downloading certificates for inspections.
Snabbval
Välj från de föreslagna alternativen
Individuell konfigurering
Fortsätt välja från alla tillgängliga alternativ
Fördelar

Pre-filled asset information for Endress+Hauser devices because of online connection to Endress+Hauser's product database

Minimized plant downtime and errors thanks to quick access to asset information around-the-clock

Information and documentation for...
Applikationsområde

W@M Enterprise SWAM10B is suitable for several applications:

W@M Enterprise is Endress+Hauser's software (application to install) for asset information management. W@M Enterprise can be linked with the web based W@M Portal to get information on Endress+...
Dokumentation / manualer / programvara
Tillbehör / reservdelar
W@M Enterprise

W@M Enterprise 04.04 is a powerful and easy to use asset information management software for managing field instruments and devices such as, for example, pumps, valves, motors or heat exchangers. W@M Enterprise 04.04 is based on an innovative concept which links together locally installed software to Endress+Hauser's backend databases to continuously supply the end user with the latest information.
Ladda ner
Har ni möjlgihet att reagera tillräckligt snabbt på fel i utrustningen? Vår lösning innebär betydande förbättringar samtidigt som driftkostnaderna minskas.

W@M Portal och W@M Enterprise

Som en del av Endress+Hausers W@M Life Cycle Management hjälper dig de webbaserade verktygen W@M Portal och W@M Enterprise att hålla teknisk och operativ information komplett och lättillgänglig.
WirelessHART

WirelessHART är en trådlös teknik som utvecklats speciellt för processindustrin. Trådlös kommunikation med alla dina HART-instrument öppnar upp helt nya möjligheter till fjärrservice, övervakning och kostnadseffektiv installation.

Bli effektivare på att fatta affärsbeslut?

Inventory control och supply chain är några av de största utmaningarna för företag inom den kemiska industrin, men hanterade på rätt sätt kan den ge dig konkurrensfördelar. Nyfiken? Läs mer här.